Phally Sreyrong, founder of Phum Pka: "Before Running a Business, Entrepreneurs Should Connect with the Society as Much as Possible"​
---
---
To open a business is not a task that could be achieved with instant results. Having an idea for a business or start-up is a starting point for all entrepreneurs, but on top of that they must have data relating to consumers which include their preferences, livelihoods, changes in lifestyles as well as various skill sets related to business leadership.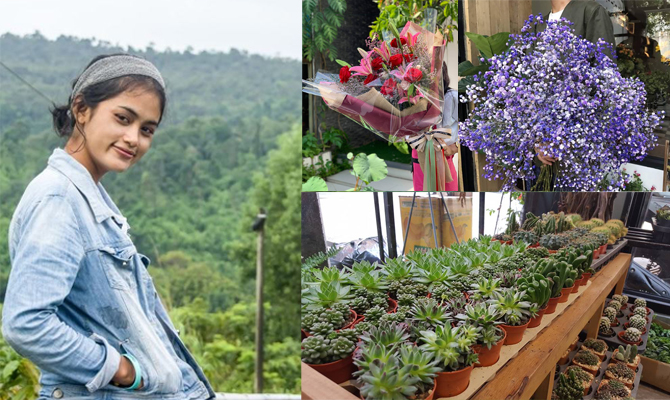 The founder of Phum Pka, so-called Flower Village, Phally Sreyrong is a young entrepreneur who started her own business when she was a university student. Telling BizKhmer, Miss Sreyrong said that the opening of her flower shop, Phum Pka, met with the lack of support from her family because they did not think she had enough experience for a start-up.
However, the opposition from her family is a source of motivation for her to persevere and ultimately catapult her into the social network. This is where she met with many experienced entrepreneurs who she could learn from, especially wisdom in terms of business leadership.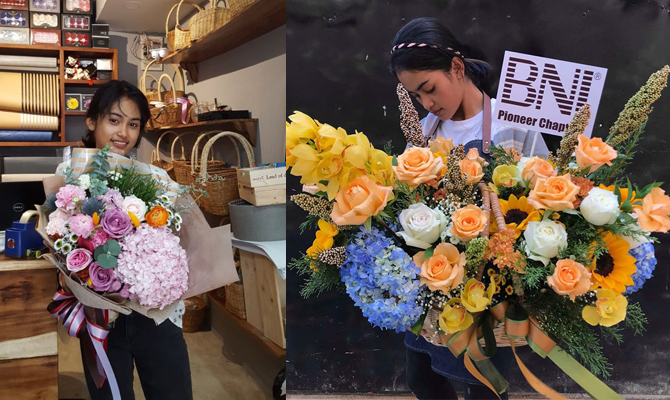 At first, Miss Sreyrong participated in a TV show called 'Klahan 9', where she was able to receive personal development in regard to her business ideas, financial planning, and general management.
Sales of product or services can improve depending on the support from the customers as well as the loyalty of those we know, who support the idea before the business starts running. We cannot meet our business goals by simply depending on the support from our families or relatives. Therefore, in addition to your school mates and colleagues, people who you interact with in the society help you shape and support your life as an entrepreneur.
Additionally, putting yourself out there into social network before deciding on your business idea could be considered as a way to collect data about customer needs, understanding the market, and social atmosphere. These will ultimately help decide whether business ideas would serve the consumers' needs. In the scenario that this business idea does not meet the needs of the consumers, we must determine to explore ways to improve the business in order to meet our goals or to stop the business completely.
Sreyrong added that putting yourself out there, into social network is something that everyone should take into consideration, not just entrepreneurs because we cannot have personal development by alienating ourselves from society. The more you meet people, the more you learn different ways of life, how to communicate, and which you would help improve your weaknesses.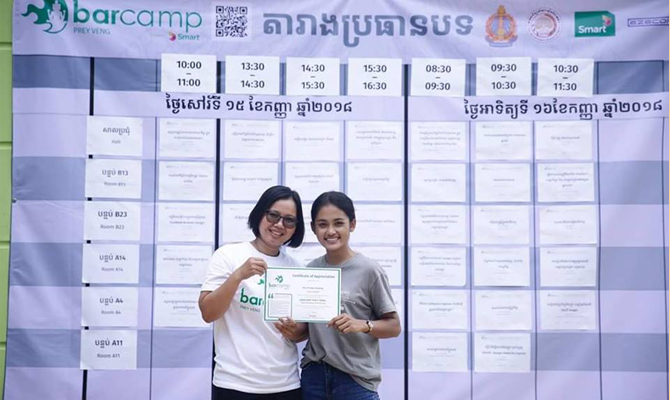 Sreyrong not only just participated in Klahan 9, but also has engaged with her community through volunteering activities organized by different youth groups and other organizations. These are great opportunities for her to continue improving herself to this day.
By: San Seiha